. . . the settled, mature energy of harvest time. Stable and reliable, this Energy collaborates, partners and supports others.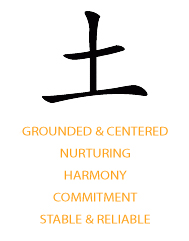 I use EARTH energy to facilitate your knowledge of Feng Shui by speaking to groups, holding workshops,writing articles, teaching classes, and sending you my eCHI newsletter.
In doing so, I uphold the CREDO for CHI DOTS™ by supporting and nurturing you and your CHI DOTS™!