CHI FOR ART
My photographic exhibit Wild Sights traveled the country continually for 20 years…yes I did refurbish it every few years…to keep the energy fresh and vibrant!
Focusing on our National Wildlife Refuge System, it was displayed in every type of location –from art galleries and visitor centers to the Kennedy Space Center and the Senate Rotunda, from a deli/coffee shop to the prestigious National Museum of Wildlife Art…different venues…different energies…different audiences…different spaces.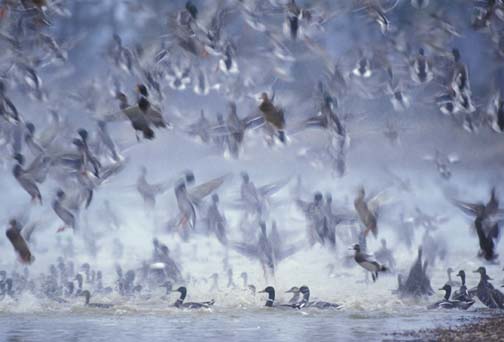 Mallards © Copyright Karen R. Hollingsworth. All rights reserved.
Each time, I would personally go to the location, layout the exhibit, and hang the images because I knew I would be able to connect the Energy of the exhibit and the Energy of the space.
I didn't know about Feng Shui then but intuitively was able to harmonize and uplift the Energy every time… I had a lot of practice with incredible results!
Building upon these years of experience, I work with artists and galleries to layout and install their art exhibits based on Feng Shui principles.
The potential buyer is viewing the art in a space that "feels" right… the Energy is positive… you enjoy being there…you enjoy the art...leading to more sales for the artist and the gallery!
CONTACT KAREN if you are an Artist or Gallery interested in harmonizing and vitalizing your CHI DOTS.™